How To Tame The Rage: Anger Management Therapy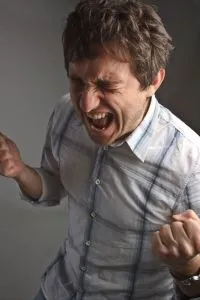 Anger is a normal, healthy human emotion that every person experiences. Anger is a secondary response to various kinds of emotions such as feeling lonely, sad, or frightened. When this anger becomes rage it affects our judgment and thinking ability which leads to unreasonable and irrational behavior. This can hamper our work efficiency, personal relationships , and overall quality of life. Uncontrolled anger can make us feel as though we have become a slave to a powerful and unpredictable emotion. Anger management courses help people to understand and control their anger.
What is Anger Management?
Anger management is a process through which people acquire the skills to recognize signs that they are becoming angry, and learn ways in which to act in order to deal with the situation in a positive manner. It does not in any way; equip us with the skill to suppress the anger. Anger is a normal, healthy human emotion – if it is expressed appropriately, it must not be suppressed. Anger management teaches those dealing with these anger issues, to understand frustrations early and to react in a positive manner. Dealing with anger is an acquired skill that involves unlearning some of your negative behaviors, which result from frustration. Through awareness training as well as behavior modification techniques, a person who faces frequent anger eruptions can begin to see positive results, in as early as 8 to 10 weeks.
Anger Management Therapy in Orange County
The Orange County anger management therapist can be conducted in group sessions, or one-on-one with a psychotherapist or counselor. It can also be conducted with your spouse or family members. Group anger management therapy enables you to see how others cope with similar problems and hear their personal stories of successes and failures. Depending on your needs and situation, sessions may be necessary for weeks, months, or even longer. .
Anger management sessions focus on learning specific ways and skills to cope with anger. If you are suffering from any mental health conditions, you must take up an additional treatment along with anger management sessions to achieve the maximum benefit. It is equally important that you make your therapist aware of your current medical situation and your medical history as well. This way he can tailor a program that is most appropriate for your personal case. .
If you are facing frequent rages of anger call now for help. Olga Wingood can help you change the way you think about certain situations and behave differently. Her focus is on improving your coping mechanisms by examining how your past behavior has affected you negatively in specific situations.