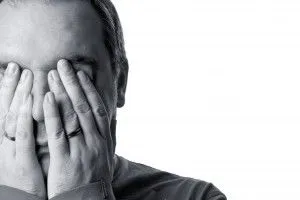 It is quite normal for anyone to feel frightened, anxious, disconnected or sad after facing a terrible experience. However, as the time passes the terrible memory starts fading and the person starts enjoying life once again. But at times, the trauma may be so intense that it may become difficult to overcome the fear and move forward in life. One may feel stuck with the painful memories. If you have experienced any life-threatening situation and are having problem getting back to your normal life, you may be suffering from post-traumatic stress disorder.
Post traumatic stress disorder also known as PTSD is a type of anxiety disorder , which results from a life threatening or traumatic experience. Some of the incidents that can lead to PTSD are war, natural disaster, rape, natural calamity, sudden death, physical abuse, etc. With PTSD, you may feel that you will never get over what happened in your life or around you, and you will never be able to lead a normal life. But by seeking treatment from a trained therapist you can overcome the fear and get back to your normal life.
Symptoms
Some of the symptoms of PTSD that start showing immediately after the terrible incidents are sleeplessness, rise in blood pressure, shock, palpitations and nightmares. There is a constant recurrence of the dreadful event in the mind, and you may get agitated when you picture the scene where the event occurred, or come across things or people associated with the event. However, it is difficult to relate these symptoms to PTSD. This disorder is generally diagnosed when these signs continue for quite some time, about a month after the incident.
Treatment
PSTD, if left untreated, it can lead to devastating effects on for people suffering from it. Counseling with an expert therapist can be of great help for people with PTSD. By talking to patients, the expert lets off the steam from the patient's mind and heart. Apart from counseling, group therapy and cognitive therapy have also proved beneficial for treating PTSD. In cognitive therapy, psychologists use various techniques to try to change the way the sufferer looks at tragic events and things.
Treatment relieves symptoms by helping sufferers deal with the trauma they have experienced. The Orange County therapist encourages patients to recall the trauma as well as go through the emotions that they experienced when the event happened. In addition, providing an outlet for emotions building up inside, the treatment will also help bring back the sense of control and lessen the intensity of the memory of such events.
If you believe that you or any of your loved ones is suffering from post-traumatic stress disorder (PTSD) don't hesitate to call now. You can reach Olga Wingood, licensed MFT, at (949)231-8778 .
Providing Counseling Services in Orange County: Irvine, Tustin, Orange, Huntington Beach, Fountain Valley, Laguna, Santa Ana, Laguna Niguel, Lake Forest, Newport Beach, Costa Mesa, Corona Del Mar, Aliso Viejo, Mission Viejo, San Juan Capistrano, Rancho Santa Margarita, Ladero Ranch, Dana Point and San Clemente, California