Marriage Counseling: Improve Your Relationship With Your Spouse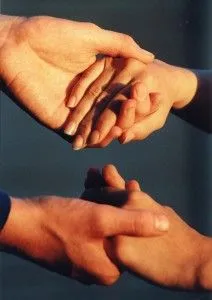 No matter how happy your married life is, there may be times when some issues crop up between you and your partner, which may start adversely affecting your day to day life. If these issues are not addressed in time, then in the long run they may affect your relationship with your partner as well as with your child. Do not panic in such situations – it happens with most couples at some point in time. What is required is that you seek some advice and guidance from an expert marriage counselor in Orange County .
Marriage counseling is a type of psychotherapy that helps couples, both married and unmarried recognize and resolve issues and improve their relationships. It is provided by licensed therapists called marriage and family therapists or clinical social workers. Through marriage counseling sessions, couples can make decisions about rebuilding their relationship or in some cases, going their separate ways.
Why It is Essential
For most people, making the decision to go for marriage counseling is in itself quite tough. Most people realize that there is a problem, but they do not take the step to visit a counselor because of various reasons, such as inhibition of opening up in front of a stranger or underestimating what a counselor can do to help in your troubled relationship. But a marriage counselor can be of great help in most cases of recurring disputes involving partners. However, marriage counseling does not only help couples in sorting out their specific issues or differences. It can also help couples strengthen their marital bonds and have a better understanding of each other.
Marriage counseling can address many specific issues in relationships, including sexual difficulties, communication problems, conflicts about child rearing, substance abuse, anger, financial problems, infidelity, divorce, etc. Orange County marriage counseling may be helpful in cases of domestic abuse as well. However, if violence has reached a point that you are afraid of your partner, counseling may not be adequate in such cases and you may need the assistance of local police or emergency support.
Marriage counseling usually brings partners or couples together for joint therapy sessions. Therapists help couples pinpoint and understand the main source of their conflict and try to resolve them. They teach the couple skills such as communicating openly, discussing differences and problem solving together to solidify the relationship. However, talking to a counselor about your problems may not be easy. Fights between partners or silence on the part of one of the partners because of the realization of the mistake on one's part are quite common in the therapy sessions. The therapist can act as a referee or mediator and help you cope with the emotional turmoil that may take place during the session.
Give Olga Wingood, licenced MFT, a call at (949) 231-8778 if you feel that you are unable to resolve the inter-personal issues arising in your relationship and there is a need to seek the help of an expert professional. We can arrange both individual and couple therapy sessions to get to the root of the problem and help you regain a healthier relationship with your spouse.
Providing Counseling Services in Orange County: Irvine, Tustin, Orange, Huntington Beach, Fountain Valley, Laguna, Santa Ana, Laguna Niguel, Lake Forest, Newport Beach, Costa Mesa, Corona Del Mar, Aliso Viejo, Mission Viejo, San Juan Capistrano, Rancho Santa Margarita, Ladero Ranch, Dana Point and San Clemente, California