The Downward Spiral of Gambling Addiction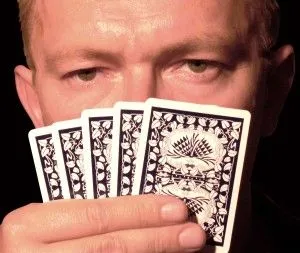 Historically, addiction was only associated with psychoactive substances such as tobacco, alcohol and other types of drugs. But the definition of addiction has become wider in recent times and it now includes all types of psychological dependency on things and one such dependency is gambling. Gambling addiction, also known as compulsive gambling, is a mental health problem where there is an urge to gamble in spite of its harmful consequences. It is a type of impulse-control disorder where the addict cannot control his urge to gamble, even when he is aware of the fact that gambling is hurting him
.
Gambling addiction can interfere with your responsibilities at the office and home, lead to financial catastrophe, and strain your relationships. You may feel that it is not within your control to put an end to the situation but do not worry, gambling addiction is treatable. There are addiction therapists who can help you overcome your gambling problems and regain control over your life.
Gambling Addiction Therapy
Therapists tailor the recovery plan for each person based on their individual needs. Every gambler is different and the therapist takes this into account so that each of them gets the helps that they need. What works for one addict will not necessarily work for another. A major step in the gambling addiction counseling of all addicts is to make them realize that they have a problem and they require help. Accepting this is not an easy task and it takes great courage and strength to own up to this realization. Do not be ashamed and try to go it alone. There are many people who have been in similar situations and have been able to overcome the addiction.
One of the main hindrances in the treatment can be the withdrawal symptoms. To deal with this, it is very important to work on preventing relapse. The main objective of the treatment is to regain control of the patient's life. Once the recovery process is achieved, the post-treatment process starts so that the patient goes on with his life.
Unpleasant feelings such as depression , stress, loneliness, anxiety and fear can lead to compulsive gambling. After a stressful day, an evening at the casino may seem like the best way to unwind. But gamblers do not realize that there are far less expensive and healthier ways to keep their unpleasant feelings in control, such as exercising, using sensory relaxation strategies, meditating, and practicing breathing exercises. The therapists make compulsive gamblers aware of this fact and encourage them to choose healthier alternatives to deal with the stresses of life.
Call Olga Wingood, a licensed MFT at (949)231-8778 and take control of your life back.
Providing Counseling Services in Orange County: Irvine, Tustin, Orange, Huntington Beach, Fountain Valley, Laguna, Santa Ana, Laguna Niguel, Lake Forest, Newport Beach, Costa Mesa, Corona Del Mar, Aliso Viejo, Mission Viejo, San Juan Capistrano, Rancho Santa Margarita, Ladero Ranch, Dana Point and San Clemente, California