Help Your Child Manage School Related Stress through Orange County Therapy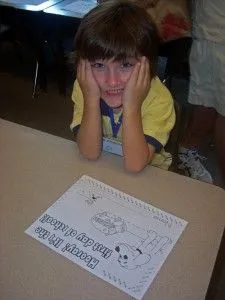 Most children like going to school, because they make friends and have so much fun apart from the new things they learn from their teachers and mates. Yet, they also face a number of situations which results into stress affecting their academic performance as well as their overall personality development. Trying to keep up with the homework, handling peer pressure, participating in after-school activities and above all living under a regime of discipline with strict dos and don'ts can often be a lot for any child to handle.
Some moderate level of stress is essential even in early stages of life because it challenges children to learn. It prepares them better for the different challenges of life, which they will have to face after school. But if the intensity of stress is such that it is causing emotional problems for them, it can affect their health and even affect their natural personality development. Despite the fact that eliminating stress altogether is unrealistic, it can be managed, and that is what the therapist in Orange County aims to do.
Stress is Harmful
Poorly managed stress may lead to a number of physical and emotional problems for schoolchildren. Stress can manifest in various ways, including irritability, moodiness, nervous habits (such as nail biting), and power struggles. Physically, the kid coping with stress may experience stomachaches, headaches, or even bed-wetting. Displays of anxiety requiring more than usual reassurances or needing to hold on to a certain toy are also common. A normally active kid usually becomes either hyperactive or listless, and a docile child has fits of anger.
What An Orange County Therapist Can Do
Therapists use different approaches to reduce the negative aspects of stress adversely affecting students' performance and learning. The key to reducing stress is providing school children with a feeling of being in control over their learning process, keeping them informed about what to expect in school, and giving them feedback as to what can be done to make their performance improve. Some students develop their own coping strategies to deal with these issues, but some may find it difficult to handle.
Parents can seek the help of mental health professionals who offer stress-management counseling for dealing with this problem. Individual stress counseling as well as group-discussion therapy, has proven as a successful tool for reducing the symptoms of stress and improving the overall health and attitude of the child. The counseling sessions are not necessarily a long-term commitment and some children may benefit from just a couple of sessions from a qualified therapist. The therapist helps to identify the problem areas and work on strategies to control the most stressful situations that need to be addressed. The very act of talking to a supportive and impartial observer can help ease the worry and tension of your child.
Call Olga Wingood, licensed MFT, at (949)231-8778 if you have observed symptoms of stress in your child or if you notice his behavior is somewhat unreasonable or erratic and you do not seem to find any explanation for that. It may be due to what is going on at school and your child is not telling you because he may think you can't help.
Providing Counseling Services in Orange County: Irvine, Tustin, Orange, Huntington Beach, Fountain Valley, Laguna, Santa Ana, Laguna Niguel, Lake Forest, Newport Beach, Costa Mesa, Corona Del Mar, Aliso Viejo, Mission Viejo, San Juan Capistrano, Rancho Santa Margarita, Ladero Ranch, Dana Point and San Clemente, California