The Denial That Accompanies Substance Addiction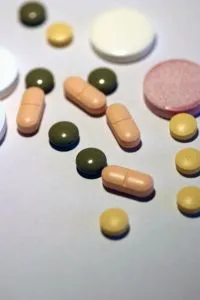 Substance abuse, whether it is for alcohol, drugs, food or smoking, is a type of escape syndrome. To a substance dependent, it seems to provide the energy to deal with a situation. Addiction of all types has the same deceptive quality. You may think that the addiction is good for you since you may feel more relaxed and like you have peaked after consuming that substance you are addicted to. But do not forget that between the peaks, valleys are also created by the addiction cycle. Addiction of any substance is not at all good for your health and must be treated through substance abuse counseling in Orange County .
Signs and Symptoms of Addiction
The signs of addiction vary widely depending on the severity of the problem. They also vary from one person to another. Usually there is an addiction when you have an uncontrollable urge for consumption of something, such as drugs, drinks, etc. This substance affects your physical and mental health, threatens your financial stability, damages your relationships with family and friends, and interferes with your professional life. At times, it also involves breaking the law, such as the craving to drink even if you have to drive back home.
Get Help
If you consider yourself an addict of any substance, recognize that there is a problem. It is the first important step in getting help. Usually people think that they can deal with the problem all by themselves but self help rarely works. It is advisable to go for a substance abuse therapist who after understanding your problem will prescribe the right solution to address your problem of addiction.
Treatment Options
Before a therapist can suggest the most effective way to address your problem, he will try to understand how the addiction has affected your life. As per the person's needs and possibilities he plans a specific treatment as well as a post-treatment program. Some of the common treatment options that therapists will follow are making the addict aware of the risk involved with dependence on the substance, teaching techniques to lead a balanced and healthy life, and providing support and guidance services as well as introducing the addict to self-help groups.
Process of Treatment
Treatment of addiction is generally individualized, as each addict is unique and requires personalized treatment. No single treatment method is suitable for everyone. So the therapist tailors the treatment plan according to the seriousness of the problem and the nature and temperament of the person. Most treatments begin with detoxification , followed by a customized treatment plan. During the treatment process the main hindrances can be the withdrawal symptoms. To tackle this issue, it is important to work on preventing relapse.
If you or a loved one suffer from some type of substance addiction do not hesitate to call now. Call Olga Wingood, a licensed MFT, at (949)231-8778 and win the battle over your addictions.
Providing Counseling Services in Orange County: Irvine, Tustin, Orange, Huntington Beach, Fountain Valley, Laguna, Santa Ana, Laguna Niguel, Lake Forest, Newport Beach, Costa Mesa, Corona Del Mar, Aliso Viejo, Mission Viejo, San Juan Capistrano, Rancho Santa Margarita, Ladero Ranch, Dana Point and San Clemente, California