Manage Your Workplace Stress with Stress Management Therapy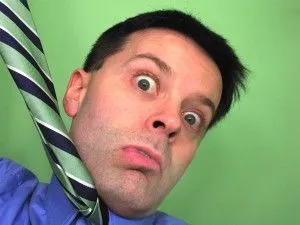 Work pressure is quite common in everyone's life. It is often desirable too because it makes the work satisfying and helps to meet deadlines. Inadequate work pressure can be depressing and may leave you feeling bored or dejected at work. However, if this pressure crosses a limit, it may start affecting your physical as well as mental health. Stress resulting from excess of work pressure is affecting the majority of people worldwide and is emerging as one of the biggest health concerns in modern times. Today, millions of people are reported to be absent from work on an average working day because of stress related problems. This is why counseling for anxiety in Orange County at work should be attended.
Don't Ignore the Stress
Stress can affect an individual both physically and emotionally. Prolonged stress can also contribute to depression and anxiety, and can even increase the risk of a heart attack or stroke. Some of the symptoms of stress are feelings of anger, rejection, and depression. If you are having these symptoms on a regular basis and you feel that lately  you no longer enjoy going to work, then you need to visit an expert therapist who can address these stress related issues and make your life easier.
Seek A Therapist's Help
Managing stress in the workplace is more difficult than dealing with stress at home as it is complicated by a number of factors. Peers compete for raises, prestige and positions and at times this competition can take the form of back-stabbing, manipulation or gossip. Meeting deadlines and completing projects on time can lead to overwork. However, if you know how to manage the workplace stress you can comfortably face these challenges. Stress is a necessary part of life as it challenges us and keeps us alert at times.  . However, to prevent it from overpowering you, you must learn ways to deal with it. An expert Orange County anxiety counselor can train you in this direction, through various stress management techniques.
The various techniques that a therapist uses in a stress management therapy session include interaction, relaxation, feedback, time management, cognitive behavior therapy, and exercises – such as yoga, meditation and muscle stretching techniques, to name a few.. However, the most important feature of the therapy is that the therapist tries to identify the root cause of the stress so that he can prescribe the most appropriate remedy. All kinds of stress related symptoms cannot  be treated with a single approach. . It is only after getting to the root of the problem that the best treatment options can be suggested by the Orange County therapist.
Call Olga Wingood, licensed MFT, at (949)231-8778 .
Come to us if you find yourself overwhelmed by work related deadlines and goals. You may be required to make some lifestyle changes or alter your behavior and response pattern to deal with real life challenges at the workplace. With our help, you can learn to balance your priorities and work to your capacity without letting the stress affect you physically or mentally.
Providing Counseling Services in Orange County: Irvine, Tustin, Orange, Huntington Beach, Fountain Valley, Laguna, Santa Ana, Laguna Niguel, Lake Forest, Newport Beach, Costa Mesa, Corona Del Mar, Aliso Viejo, Mission Viejo, San Juan Capistrano, Rancho Santa Margarita, Ladero Ranch, Dana Point and San Clemente, California .