Constant Social Anxiety That Can Hinder Your Life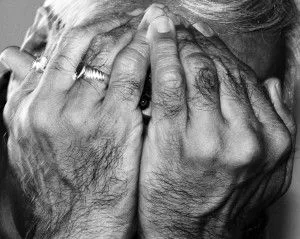 Do you often feel that you are being judged by others? Does meeting new people or speaking in public make you nervous? If your answer is yes, then you are probably suffering from social anxiety disorder. It is an anxiety disorder where people are afraid of facing social situations. They might become anxious with symptoms such as trembling, blushing, racing heart or even sweating. Social anxiety disorder is not very uncommon – in fact, many people suffer from this kind of syndrome, though rarely accepted by the person suffering from it.
Getting nervous occasionally in social situations is quite natural. Many people are self-conscious or shy on some occasions when they are present in some social gathering. If it does not interfere with their everyday life, there is nothing to worry about. However, if your nervousness starts interfering with your normal day-to-day routine causing lot of stress, then there is definitely an indication that you may be suffering from the disorder and social anxiety therapy in Orange County can help overcome this condition.
Symptoms
Social anxiety disorder manifests itself in both physical and emotional symptoms. You may be worrying intensely for days or weeks before a forthcoming social situation. You may fear that you will humiliate or embarrass yourself by your actions and also that others may notice that you are nervous. The physical symptoms of disorder include blushing, sweating, shortness of breath, upset stomach, trembling or shaking, feeling dizzy or fainting. A person suffering from this disorder is so scared that he may start avoiding social situations altogether even to the extent of disrupting his normal activities, hiding in the background to escape being noticed or always feeling the need to be accompanied by someone wherever he goes.
Orange County Therapies for Help
At times, self help strategies seem to help persons suffering from social anxiety symptoms but they may not work in all cases. Visiting a professional Orange County social anxiety therapist who is specialized in cognitive behavioral therapy is the best option for them. The therapist, in intensive individual therapy sessions, tries to change your way of thinking about social situations. She also helps you by role-playing as well as social skill training, often as part of a group therapy session. Such sessions involve acting, mock interviews, videotaping and observing the behavior in situations that make you nervous in real life. With practice, you may become comfortable in your social abilities.  If you or any of your family members suffer from social anxiety disorder, call Olga Wingood, licensed MFT, at (949)231-8778 for immediate help.
Providing Counseling Services in Orange County: Irvine, Tustin, Orange, Huntington Beach, Fountain Valley, Laguna, Santa Ana, Laguna Niguel, Lake Forest, Newport Beach, Costa Mesa, Corona Del Mar, Aliso Viejo, Mission Viejo, San Juan Capistrano, Rancho Santa Margarita, Ladero Ranch, Dana Point and San Clemente, California